Welcome to Our New site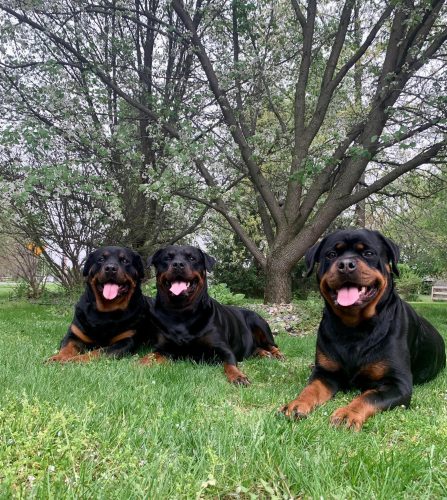 Thank you for visiting Odyssey Rottweilers. 
We love our Rottweilers and enjoying raising this wonderful breed. We live on 3 acres in northern Indiana's beautiful Amish County and have had Rottweilers since 1992.
We enjoy participating in a variety of events and training with our dogs such as obedience, conformation shows and agility. All our dogs live in our home and are a part of our family and lives.
We are members of state and national breed clubs and are committed to their code of ethics. We support preservation breeders dedicated to health, temperament, and type. Breeders that are committed to upholding the breed standard to ensure that there are healthy, well balance, purebred Rottweiler's for generations to come.
Bred with H.E.A.R.T. Certificate